Small Business Essentials
Event Details
Do you own a small business? Have you always wanted to turn your passion into a business? We have all the essential answers.
Come join Ram Basnet, Economic Development Specialist, as he shares free resources available through the U.S. Small Business Administration (a federal agency of the U.S. government) to help you plan, launch, manage, and grow your business.
We will also talk about Entrepreneurial Development, Access to Capital, Government Contracting, Small Business Certifications, Disaster Recovery, and International Trade.

Date:

May 15, 2019

Time:

5:30 - 8 pm
(Presentation begins at 6pm. Light snacks & beverages provided)

Venue:

KU Edwards Campus
Best Building room 130
12600 S Quivira Rd,
Overland Park, KS 66213
Campus Map >>
BIOGRAPHY
Ram Basnet
Economic Development Specialist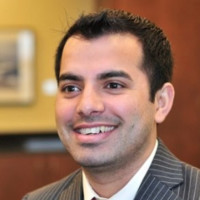 Ram B. Basnet joined the U.S. Small Business Administration (SBA), Kansas City District Office (KCDO) on April 16, 2018.
Previously, Basnet worked as a Senior Financial Analyst at Cerner Corporation based out of Legends, Kansas. Prior to Cerner, Basnet served in the United States Army. Basnet also worked as a Business Risk Consultant at Deloitte & Touch LLP based out of Manhattan, New York. While at Deloitte, Basnet advised several large national banks on enterprise risk management.

Basnet wears multiple hats at the SBA. As an Economic Development Specialist, he markets SBA Programs and Services across 89 counties; 28 counties in Eastern Kansas and 61 counties in Western Missouri. SBA is a one stop shop for your small business needs. SBA assists small businesses via training and counseling, small business funding, small business certifications, seeking out federal contracting opportunities, surety bonds, international trade loans and low interest federal disaster loans. As the Public Information Officer, Basnet's responsibilities include managing SBA KCDO's social media accounts, responding to press inquiries and releasing press releases, newsletters, etc. Basnet is also the Project Officer for the Missouri Small Business Development Center (SBDC) Network. In this role, Basnet conducts onsite compliance reviews of the SBDC lead center and service centers.

Basnet has received dual Bachelor Degrees (Economics and Business Management) from Brigham Young University in Provo, Utah. He is trilingual and is married to his wife Yashima.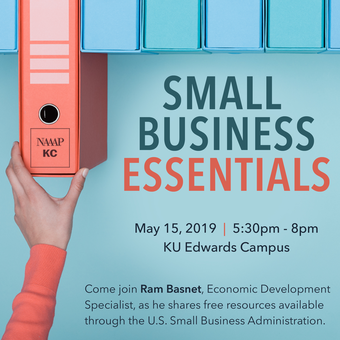 12600 S Quivira Rd, Overland Park, KS 66213, USA