Level Up! The Business of Gaming.
Is esports a business?
According to Business Insider, Epsports will reach $1.5 billion in revenue by 2020.

More viewers watched the League of Legends World Championships
than the 2016 NBA finals.

100 Million unique monthly active users for League of Legends.

Call it esports. Call it professional video gaming. Whatever you choose to call it, be sure to call it a business. Esports is booming. In July of 2018 Park University became the first college/university in the Kansas City area to announce it would offer a varsity esports program starting with the Spring 2019 semester.

Come meet Ashley Jones, Park University's first esports coach as she shares her personal story about how she got into esports, readying student athletes for professional careers, and new opportunities in the ever-growing industry of esports.

Ever wonder how in-game practice and competition aspects
can be applied to your job?
Join us on Thursday, April 18th from 6 - 8pm at the Microsoft Store at Oak Park Mall as we continue to focus on unconventional leaders, visionaries, and disruptors.

Microsoft will also be showcasing Forza Horizon 4.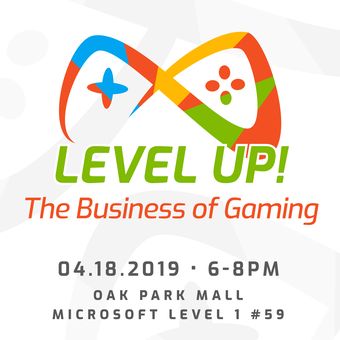 11149 West 95th StreetOverland Park, KS 66214