I am...


Learn more about our August/September Exhibiting Visual Artists!

Frank Thong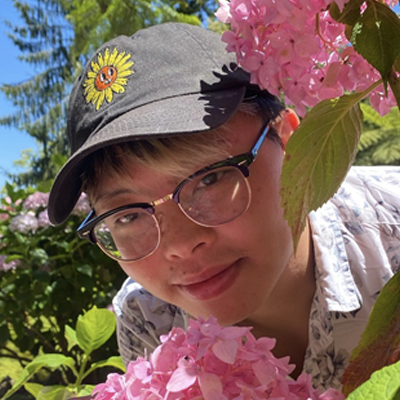 I am born from a pair of immigrants. My parents left their homeland, Vietnam, and their parents left their homeland, China. From China to Vietnam and now the United States I am an amalgamation of these cultures. I am an artist, entrepreneur and social equality advocate who's freshly born out of education sprouting my roots in an attempt to connect to my community. I am an ungrateful and spoiled child who has large aspirations to do great things, but can't even accomplish the smallest tasks and talk to my family because… I am part of the LGBTQIA+ community. Asexual and homoromantic. Impacted by generational trauma, afraid to come out but attempting to break free. I am part of the future generation who will stand up for true equality. To gather my community and harmonize our voices to scream for what's right, so that we can live peacefully. I am Asian-American.
Hùng Lê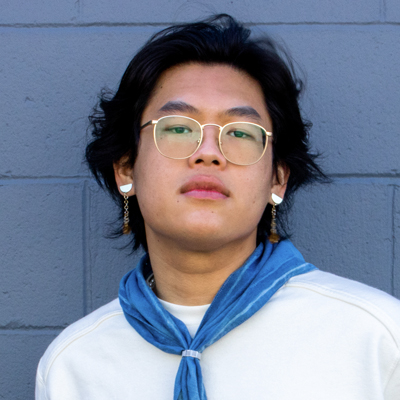 Hùng Lê is a mixed-media studio artist born in Đồng Nai, Việt Nam in 1999. His works investigate the American War in Việt Nam and his experience as a Vietnamese immigrant, in particular, the societal expectations of living as an Asian-American. Utilizing fabric, photographs, and found objects in combination with laser engraving and woodworking, Lê creates installations and wall hangings in order to excavate memories and history as a means to define and redefine personal identity. Lê received his BFA in fibers and Asian Studies certificate from the Kansas City Art Institute. He has received multiple awards including, the Windgate-Lamar Fellowship, the Arrowmont Windgate University Fellows, and the Lead Bank Emerging Artist Award. Currently, Lê resides in Kansas City as an artist in residence at the Charlotte Foundation and working at the H&R Block Artspace as the Jesse Howard fellow.
Matthew Ng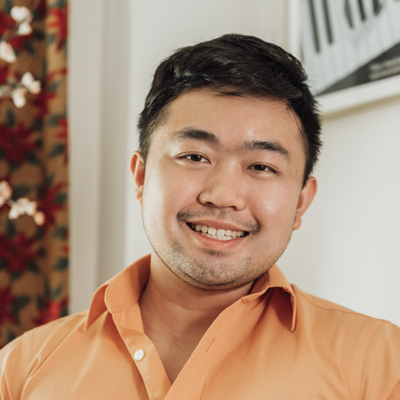 I am a 2nd Generation Filipino-Chinese American, and I am an artist, whose path diverges from a medical family background. I am a tableau and conceptual fine arts photographer. Through photography, I create and destroy realms of fantasy and reality. I seek to portray worlds of imagination, to create an escape where our emotions and memories enter our own personal reveries.
Jessica Matier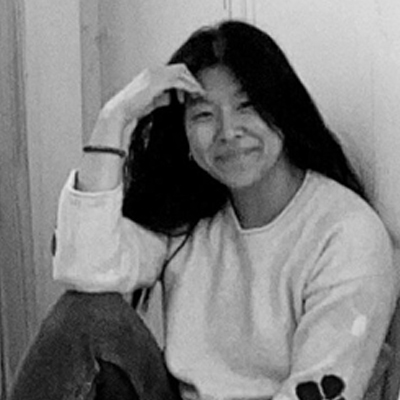 I am Korean, raised Italian and German. My personal traditions and cultures are unique, pioneering, and at times elusive. I earnestly search for meaning and purpose within everyday thoughts that breed an undying sense of self reliance and discovery. Through my process I find universal truths that emanate love and belonging for all who look into the my paintings. In the end one finds a reflection of their higher selves.
Raffaela Malazarte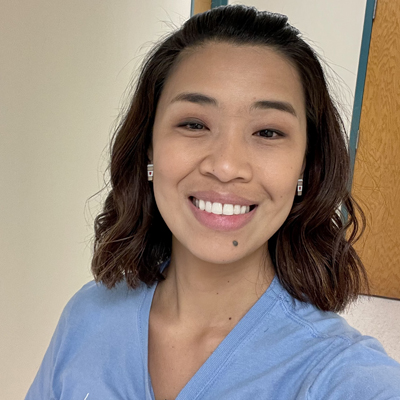 I am an ambitious queer immigrant woman of color with great interest for art and travel. Coming to America was a great opportunity for someone like me who was born and raised in a developing country. Focusing on art while living in the Philippines was not a priority. Working hard on my healthcare degree and passing every possible exam required by the American government was first on my list of goals. I am a colored woman yearning for success and happiness. My passion for art has led me here. My artwork is my life. My artwork is my story.
Ayrcyia Thomson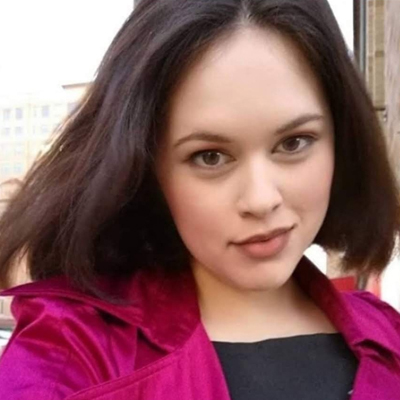 I am who comes to mind when you wander the marble halls of the Nelson-Atkins. My visual art influences are of ancient architecture, paintings, and mythological fables of times gone by. Once upon a time, I came into the world as a child of the combined talents of two artistic families. I often tell people that I was positive that I started by drawing pictures on the inside of my mother's womb! With gifted genes and a continued fascination with the artistic world, I've played with several different mediums for art's sake. I am mostly known online and in the Kansas City Area for my wearable art pieces depicting folkloric imagery or tales.
Michelle Chan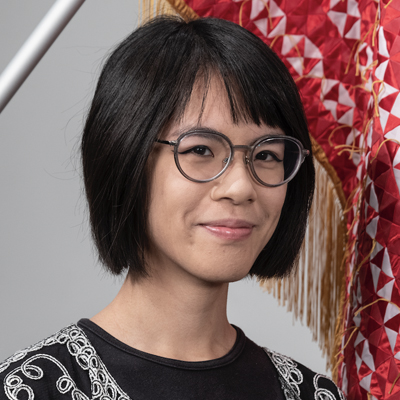 I am a first- generation American, the daughter of Hong Kongese immigrants. I am a proud Fiber and Art History double major. I am grateful that the support from my loved ones have uplifted me to be the person that I am. My art practice focuses on my Asian American perspective and its analysis of manufacturing/consumption, identity and media influences. My work takes the shape of snacks, consumer objects and costumes that are in the realm of kitsch and play. I make sense of my themes by packaging them as approachable goods that can be tangible and easily processed. In these fun objects lies the darkness and cynicism that is often hard to digest and avoided when confronted on a normal basis. My goal is to contend with reality and the dreams and fears that come along with it. 
Lisa Maione & Eleanor Lim-Midyett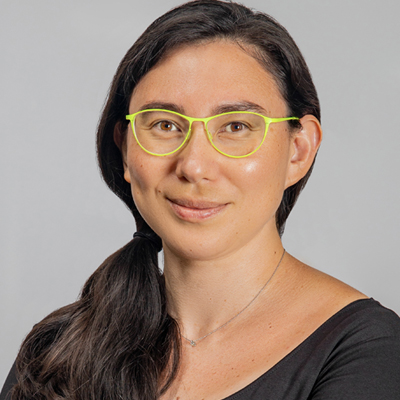 Lisa: I am a daughter of a Japanese mother and an American father. I am Japanese, Italian, Swedish and Norwegian. I am a designer, artist and educator based in Kansas City, MO.

Eleanor: I am a second generation Chinese- Filipina American. My mother is Filipino and my father (deceased) was Chinese-Filipino. I am a writer and educator based in the Kansas City metro area.
Chandra Beadleston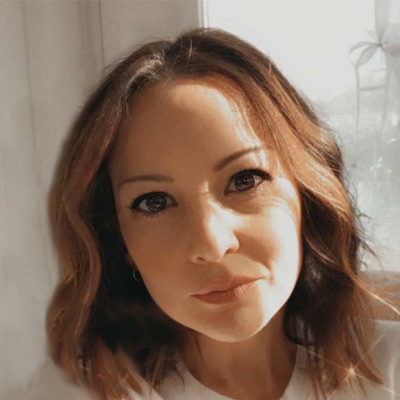 I am a Thai-American ceramicist and art educator, born and raised in Kansas City. My art explores the overlaps of clay with fabric and paper and uses thin porcelain slabs covered in decorative layers of underglaze and stain to mimic both. My love of fabric, the prints, the ways it wrinkles and folds, and the memories associated with it come from my grandma. My grandmother, Alice, used to sew my sister and me matching outfits, blankets and dolls. She showed us her love using that language. The hum of a sewing machine regulates me in the same way that rolling out a slab of clay does. Ceramics is the most fickle of the art mediums. It lifts you up, then breaks your heart. Clay is something I will always keep coming back to, for it is the thing with which I have had one of the longest relationships.
Lauren Schrader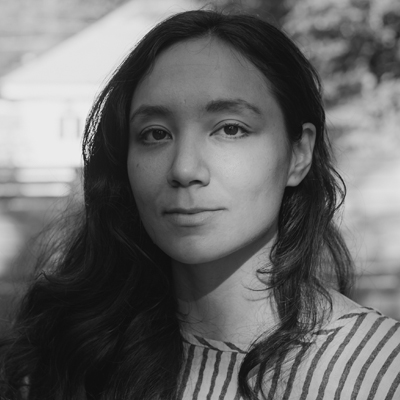 I am a photographer and filmmaker. I grew up in a small suburb on a quiet dead end street riding bicycles, exploring muddy creeks, and drawing. I studied painting at the University of Missouri-Kansas City. My work shows natural landscapes and intimate portraits of people. Often I capture people existing in and becoming one with mountainous environments surrounded by water. I am interested in messages of experience attached to geography, architecture, and the design of cities. When I'm not editing photos or applying paint to surfaces, I'm entertaining my dog or hanging from a circus apparatus.
Ngan Vuong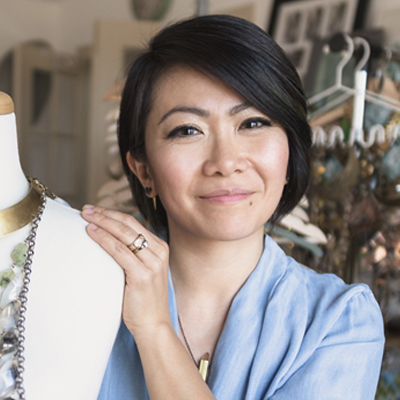 As we all are, I am a complex mixture of many things. I am an immigrant, born in a fallen Saigon, raised across the world in the hopes and dreams of my parents, then becoming something other than what they envisioned. I am a jewelry artist, creating adornments for modern warriors. I am a psychologist committed to leading clients home to their own inner power to heal. I am a mother to three, committed to ending generational trauma while honoring the precious gift that those before me bestowed through their significant sacrifices. I am living this life with my soulmate. I am grateful and in awe of all that is. I am open and evolving. I am so much more than what "I am". But most fundamentally, I am creative energy, manifested in a swirling amalgam of thoughts, sentiments, memories, dreams, and imperfections, simply reaching out for connection.