I am...


Learn more about our May/June Exhibiting Visual Artists!


Feixue Mei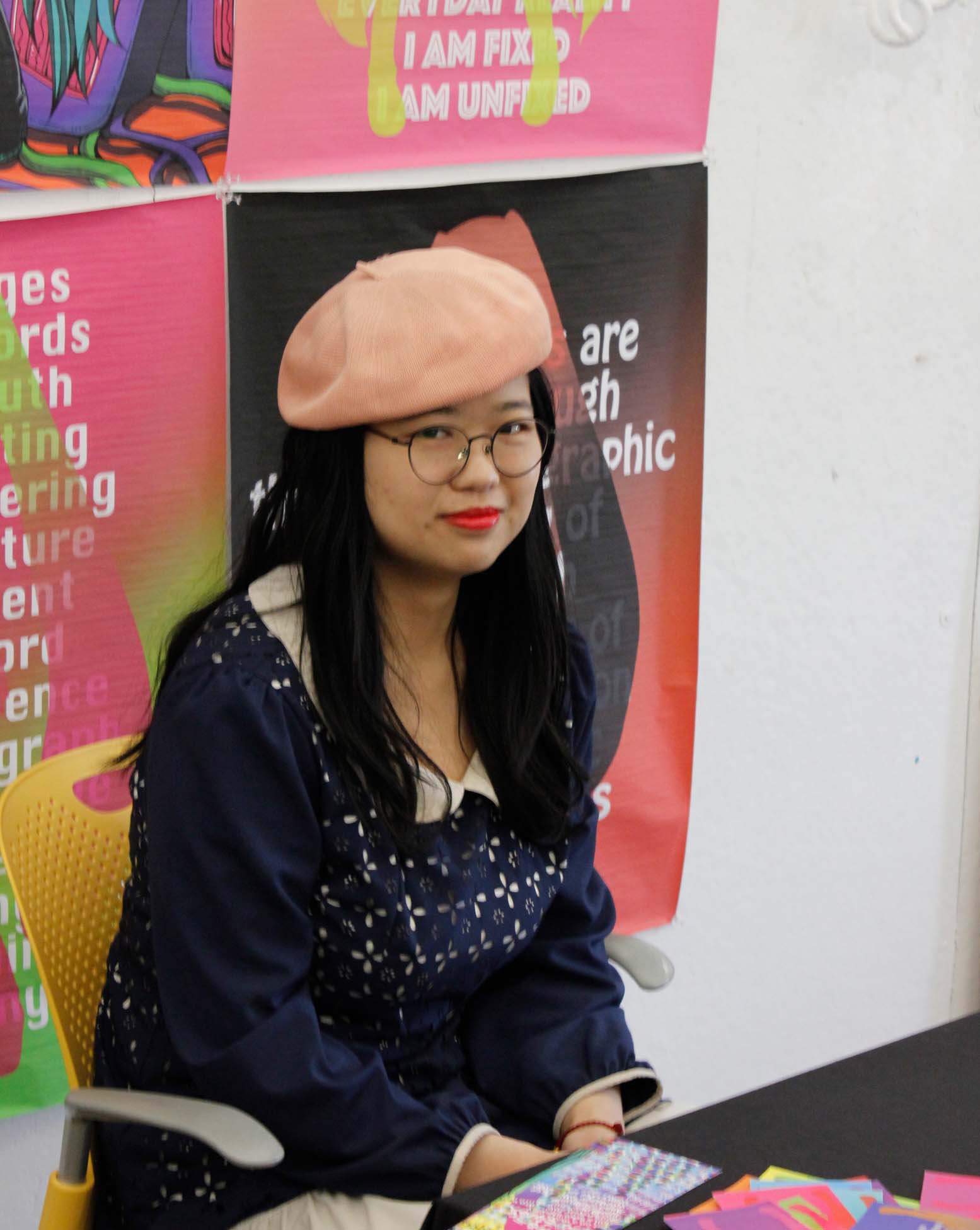 I am an artist, illustrator, and designer from China and based in Missouri, US. Internet culture, animation, comics, Surrealism, and Chinese folk decorative art are among the influences that shaped my intricate style. Cultures and visuals migrate and go across geographical boundaries through the internet and social media. Fluid identity, foreignness, mistranslation, displacement, and the struggle to find one's own community are important parts of my practice. By using adaptation, appropriation, and reproduction, I free symbols and visuals from their original contexts and put them into new narratives. I make the familiar become unfamiliar and open to various interpretations and meanings. With a strong desire to communicate, I believe in Maximalism - the philosophy of "more is more." Information is overloaded on the internet, and we have many identities online and offline. Those identities and labels interact, struggle and fight with others and finally tell who we are.
Thaovy Do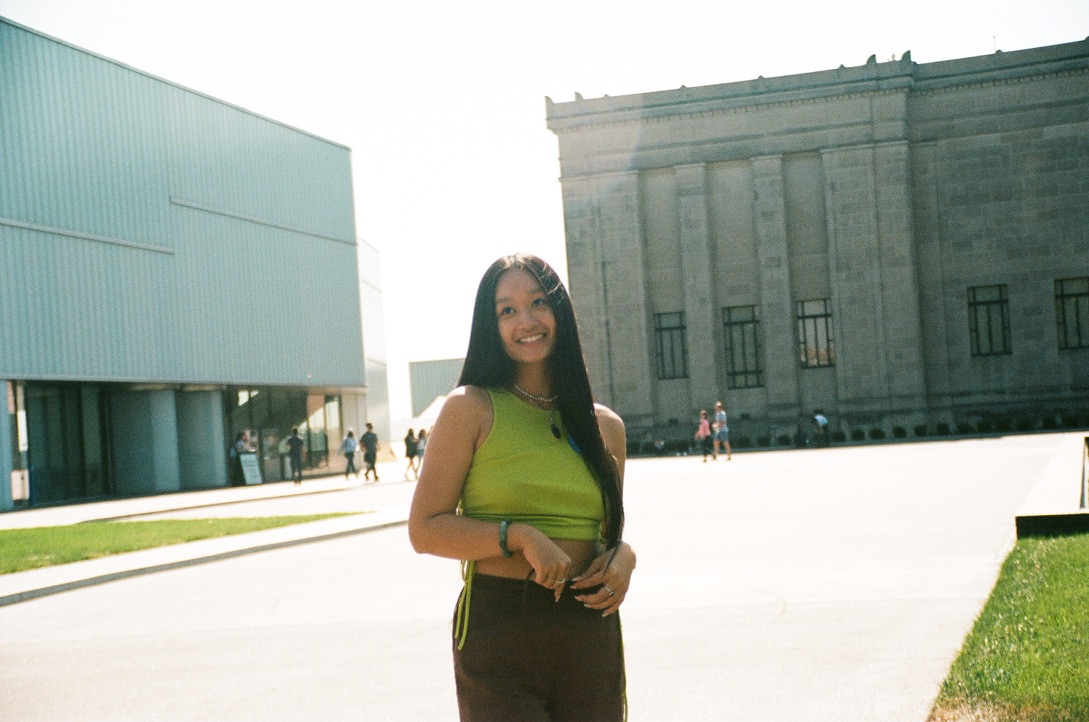 I am the sound of the leaves when the wind blows through; the water's current that rushes inner truth to the shore. I am a mom, a sister, a daughter, a friend, someone's lover, someone's leader, someone's confidant. I am a painter, an urban sketcher, and digital artist. I am a divine vessel, birthing ideas into reality. By practicing meditation, I have instilled a high level of trust, intuition and guidance into my life. This has given me a strong appreciation for energy awareness and conscious creation as a part of our own spiritual and emotional self-care. I have found passion for the sacred muse that is stillness. As I pave my path forward, I am determined to share value, heal, and create impact with our strong community of conscious creators. 
Joe Jurkiewicz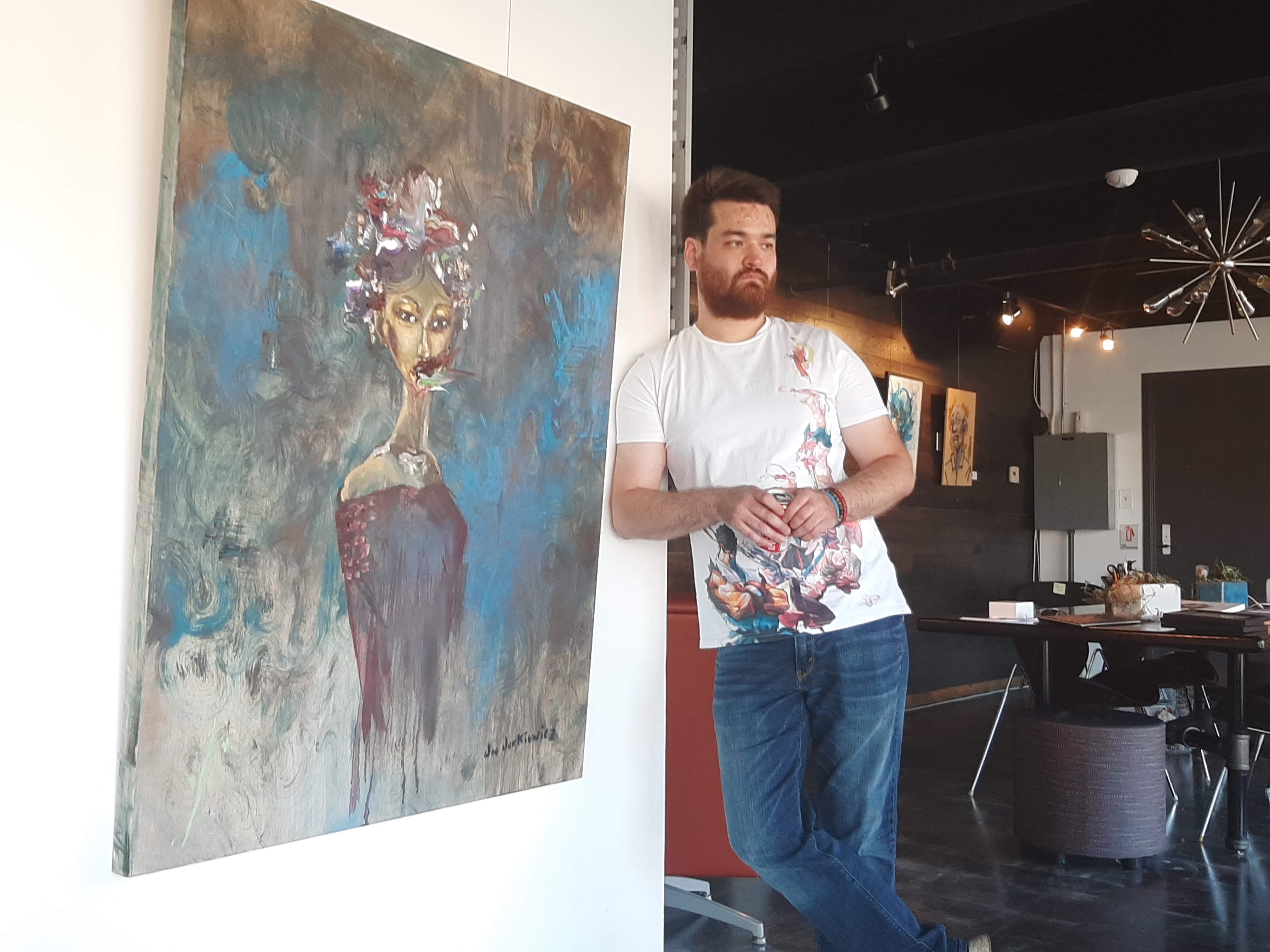 I am  a visual artist involving complex narratives.  My paintings explore themes of solemn, desire, loneliness, anxiety and exaltation. In order to demonstrate mental illness, I create expressive forms to create "related" or "emotional" connection involving the figure.  Bringing those elements together establishes the figures in a "calm-like" state of mind even though the surrounding elements is chaotic and degrading. 
Jazzmin Earl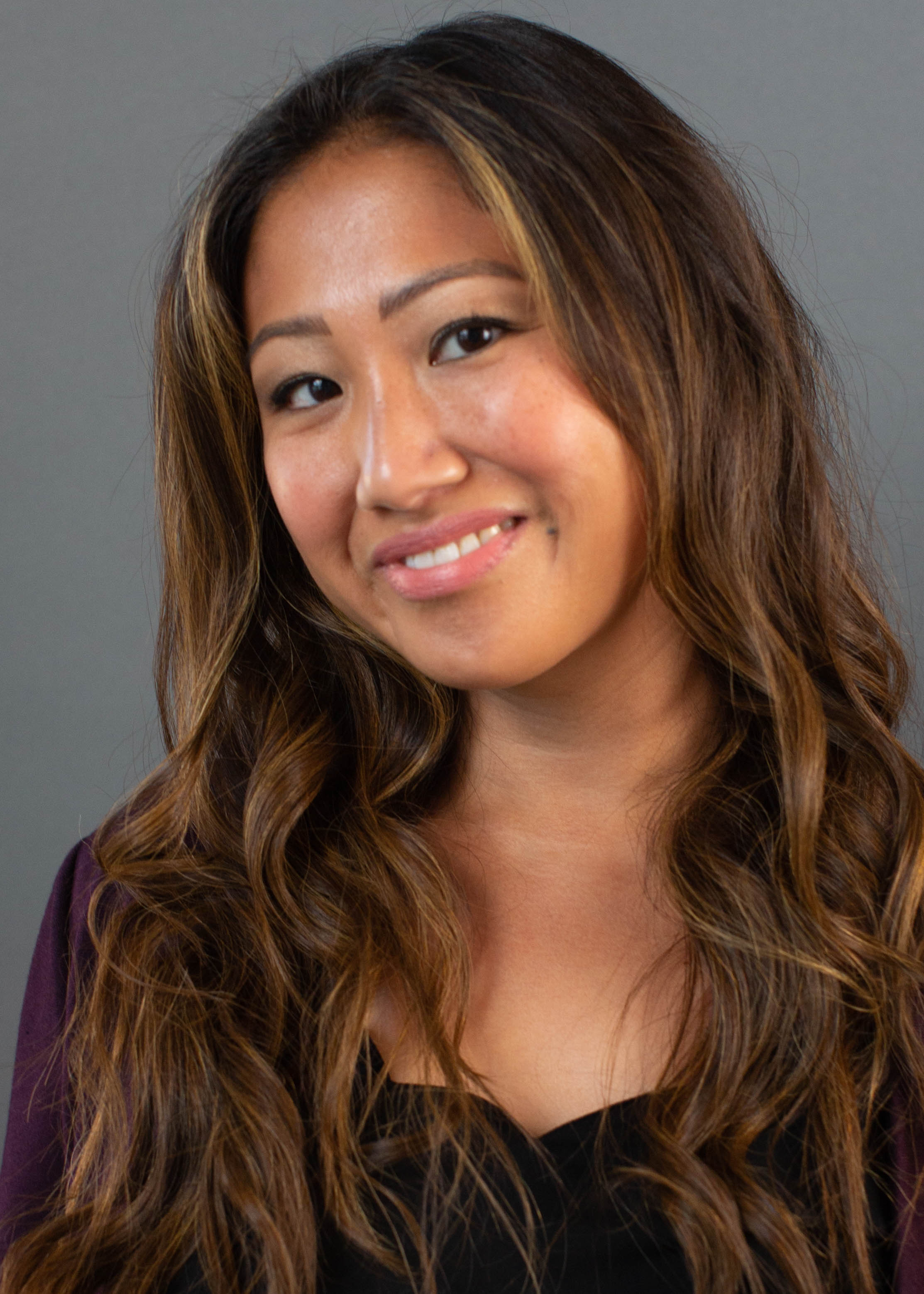 I am an Asian American artist and art educator to the masses.  Born and raised in Kansas City. Creating paintings, photographs, and mixed media depicting experiences and injustices in my life and environments through symbolism for over two decades.   I am a synesthete. I create vibrant colors with the gift of synesthesia, a neurological superpower where information meant to stimulate one of your senses activates several others. Specifically, seeing music, energy, and vibrations through color. I am contemplative. My work is filled with hidden symbolism, representing pain, struggles, celebrations, and self-reflection. I am healing. Each piece represents and possesses my healing journey.
Smitha George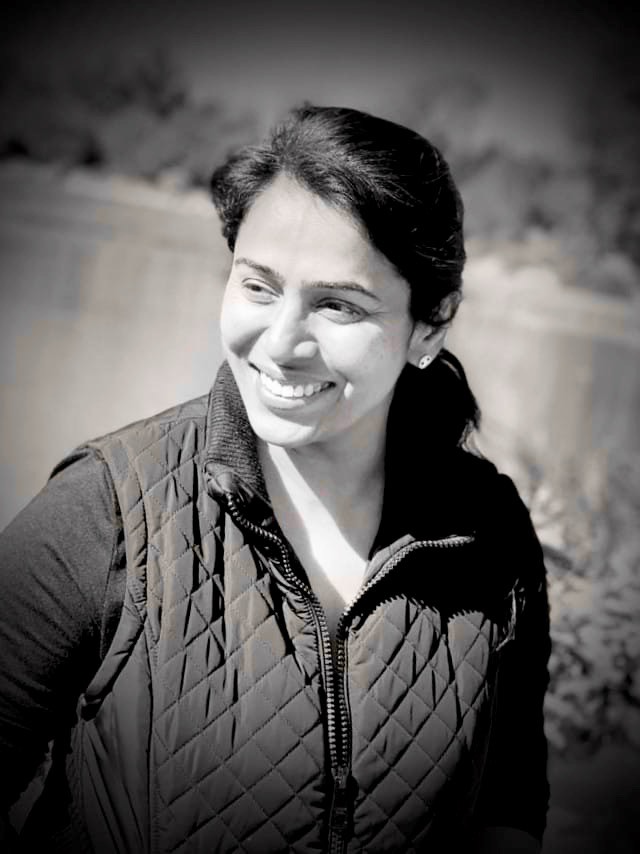 I am from India. Born in the beautiful coastal part of the country, Kerala also known as God's own country. As I come from an army background, I had the privilege to travel to many parts of the country throughout my childhood and experience the region's diversity. After having a long career in finance and management my career changed after moving to the United States. What started as trying my childhood passion soon became my profession. Art gives me immense joy to recreate what I see and experience around me through colors. Through my art I want to express the feeling and emotions where words fail....I predominantly like portraying women empowerment ,nature and wildlife through art in abstraction form. I strongly believe in biodiversity and that each creature is valuable be it small or big hence you will find many of my solo shows combined with wildlife. 
James Taylor
I am the product of a good ol' farm boy born in the Depression who joined the Army and fell in love with Korean woman. I was born and raised in Manhattan, (not that one, Kansas) where I went to Kansas State University and studied art under the late Yoshio Ikeda. I am a visual artist who creates works that make you think and feel and not to match your couch. I my works I force a conversation about subjects people are uncomfortable to talk about like depression, suicide and racism. Problems cannot be solved if it is not spoken about. Change can't happen if you don't speak up. 
Kristina Gabuardy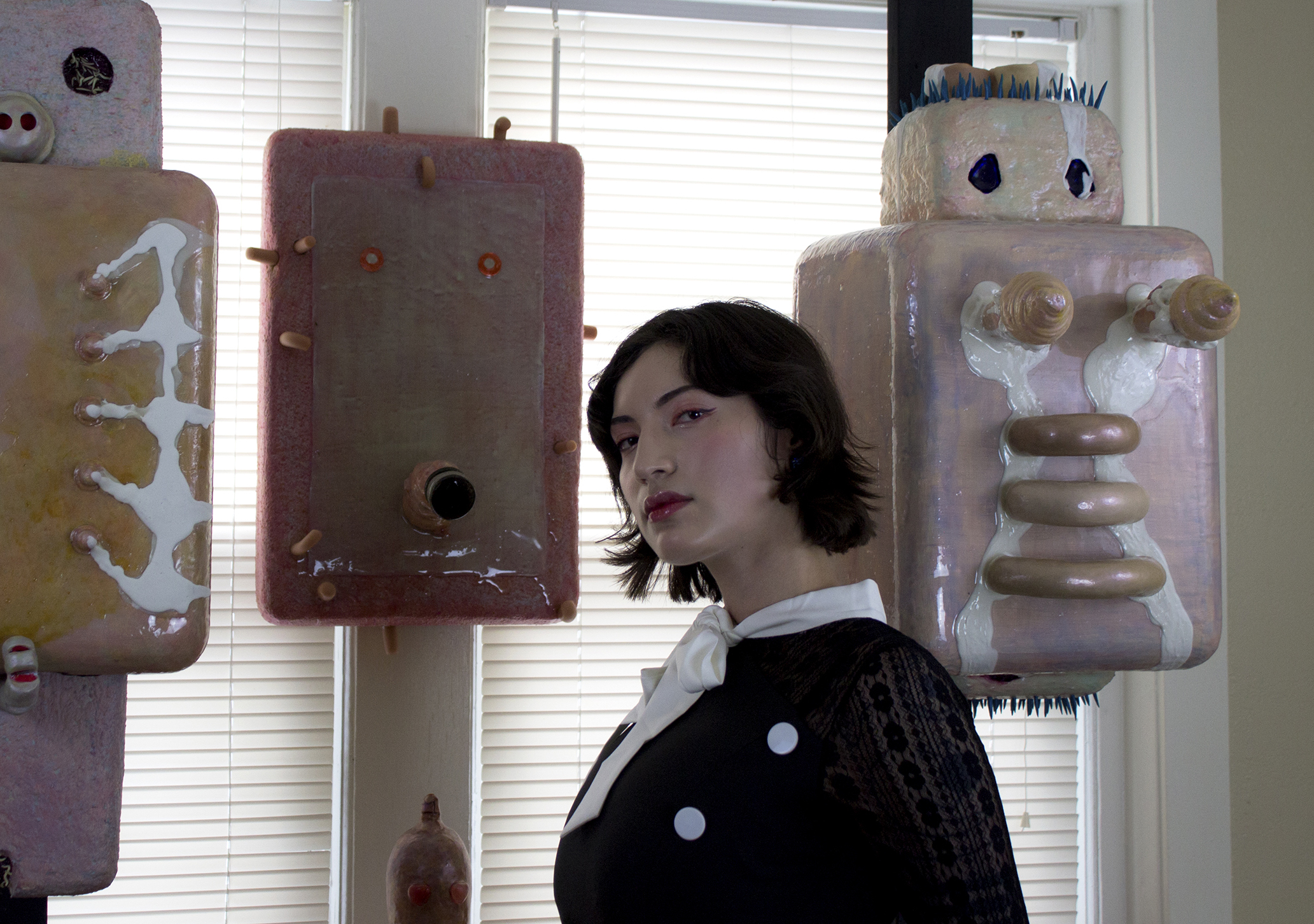 I am the daughter of an American blue-collar worker and a Filipina mail-order bride. Raised in an ultra-religious Missouri household and moved too many times. I am steeped in fantasy, horror, and humor. I make paintings and sculptures fixated on the axis between the body, the mind, and the spirit. I am in a constant search for meaning through creation and reflection. 
Jane Vu
I am the product of humble beginnings and honest hard work. My birthright, the freedom of expression, bestowed upon me by the diverse culture of the City by the Bay. I am inspired by the underdog, forever curious, and drawn to experiences not yet explored. Through the use of line, movement, and color I bring traditional tales to life in an unlikely literary medium.
Sumire Skye Taniai
I am an immigrant from rural Japan that made a home in the midwest. I explore topics such as race, immigration, assimilation, Asian American identity and transnationalism. For so long, I identified as Japanese and refused to identify as Asian American. It changed when I realized that I own the Asian American history, culture, struggles, and accomplishments because I am one. The realization gave me a tremendous sense of duty and power to add on to its history and contribute to its community. I understand that these topics are difficult and hard to understand. I believe that by using humor in my work, it can be a gateway for viewers to enter these tough subject matters.
Karen Anastos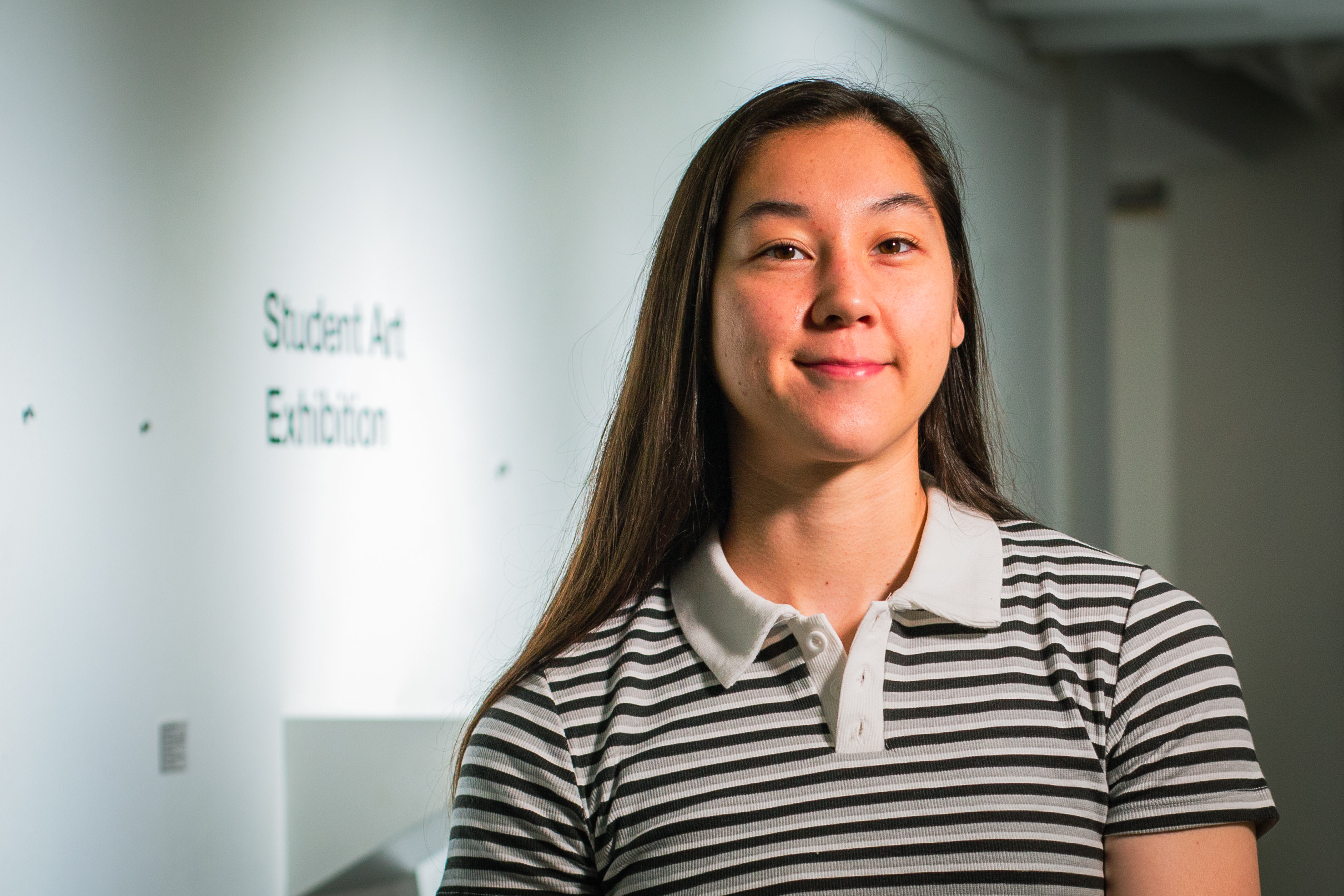 I am a Japanese American Artist that grew up on a military base in Japan. I was submerged in my Japanese culture but grew to be comfortable as an American on the military base where I attended school. A basketball scholarship allowed me to travel to the states to go to college, where I was able to become more of the person I am today. I am lucky and I am grateful. 
Yulie Urano
I am a first generation Japanese-American born and raised in the midwest, attempting to realize and balance how these different qualities affect my art and my identity. Because I am influenced by how the role of hair plays into the relationship to the self, I have started to use my own hair in conjunction with the paper structure to tell my story about where, what and who home is to me. The graphic nature of the hair and thread help create a visual tie between the personal and abstract qualities of the bloodlines and storylines of my family through a byproduct of our bodies, long black hair. By intertwining this very intimate material, with these visceral and ritualistic processes, I am working to reflect and enhance my concepts related to lineage, heritage, and familial affection.
Adaline Bara
I am a Chinese adoptee and daughter of two beautiful gay mothers. Born in Hunan and raised in Waldo, Kansas City. I am a sister. I am a partner. I am a co-founder of Whatever Next? a multi-media project designed to help open dialogues surrounding adoption. Through art and storytelling, we aim to create greater awareness about adoptee mental health and to make adoption an accessible and relatable topic for anyone who would like to learn more. I am an individual that puts energy into creativity, connection and hope. 
Erika Sakata 
I am a being comprised from two cultures resurrected from roots of pain and subjugation, who have risen up with ferocious courage, and tenacious strength. Skin bronzed and melanated from Africa, with eyes curved and pointed from Japan, I embody dual cultures that have collectively defeated appropriation from both shared and severed paths. Equipped with the congregated knowledge of parents from two minorities, I have created my own majority of perspective. I channel this through both traditional and digital art mediums- seeking to render my thoughts and split mental state through the visual realm. I am now intent on illustrating to the external world of my lens as a first-generation, queer, bi-racial, individual navigating the ever-changing political and cultural landscape of America. 
Chaneryna Thach
I am the daughter of refugees. I am an artist aiming to learn more and educate others about my culture through art. I wish to remind the world of the beautiful and rich history  Cambodia has to offer before it fades away into history. I refuse to let my culture become a memory. I want it to be something living, breathing and present. Through paper I tell my experience and  the stories of my ancestors that will hopefully spark this sense of awe and wonder into the viewer.  My true goal in life is to have others view my culture the way I do. To see it in all of its glory and understand why I am so enamored with my culture and why I will never stop chasing it. 
Bowie Ma
I am a Chinese American, who identifies as non-binary born and raised in Miami, Florida. Growing up I had a hard time expressing my emotions as my parents was busy earning money for our family. Many negative feelings were cooped up inside and never granted to express those deeper emotions. I am trying to figure out how to show my inner self by exploring forms and then layering different colors and surfaces to combine them all together to gives these  emotions a physical forms. As I started to reach for help that has led me to think about the connection to my identity and culture.
Mike Ning
I am a Chinese octogenarian father and grandfather. Born in Shanghai, July 11 1940, year of the metal dragon, to descendents of Singapore and Kuala Lumpur during the second Sino-Japanese war. I am a self-taught jazz pianist, composer, vocalist and adjunct music professor. An Elder Statesman of Kansas City Jazz. Also a self-taught artist and calligrapher, 34 years professional lettering graphic artist for Hallmark Cards Inc., retired in 1999. I am a 58 year resident of Kansas City Missouri, who is inspired by creating personalized script sculptures in wire while listening to Bill Evans' music and old movies.