Diversity Recruiting Partner
Diversity Recruiting Partner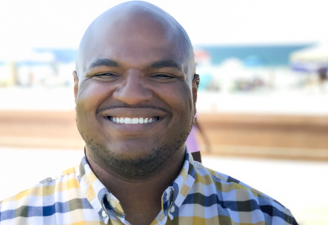 In preparation for the upcoming Virtual Career Fair hosted by NAAAP National, NAAAP-KC will host a Virtual Event led by Brett Gaines, MBA, Diversity Recruiting Advisor at BKD CPAs & Advisors, to help you prepare to present your best self. Brett will utilize his industry knowledge to guide you on making the best connection with recruiters to secure job opportunities.
Brett Gaines helps job seekers understand the job search process from a recruiter's perspective and how they can stand out. He is a first-generation college graduate with a B.S. in Finance and a Master of Business Administration. He has made it a point to use what he has learned to help others.
His interest in career-coaching came from his time in college. Being highlighted as a leader he wanted to learn how to grow his own skills while also helping others. This roundabout path has led Brett to corporate recruiting. Over the last 6.5 years, he has enjoyed being able to help people navigate the overly complicated recruiting landscape, understand the process, and the tweaks they can make to stand out for the jobs they desire.
He has interviewed over 1,000 candidates and reviewed at least 3x as many resumes. He has sat on 20+ career readiness panels, conducted numerous mock interviews, and held over 200+ resume review sessions. Every engagement is a learning experience.
Date: Tuesday, November 2, 2021
Time: 7 – 8 PM
Venue: Online