Getting Your Voice Heard (4 of 4)
Getting Your Voice Heard
w/ Brian Graves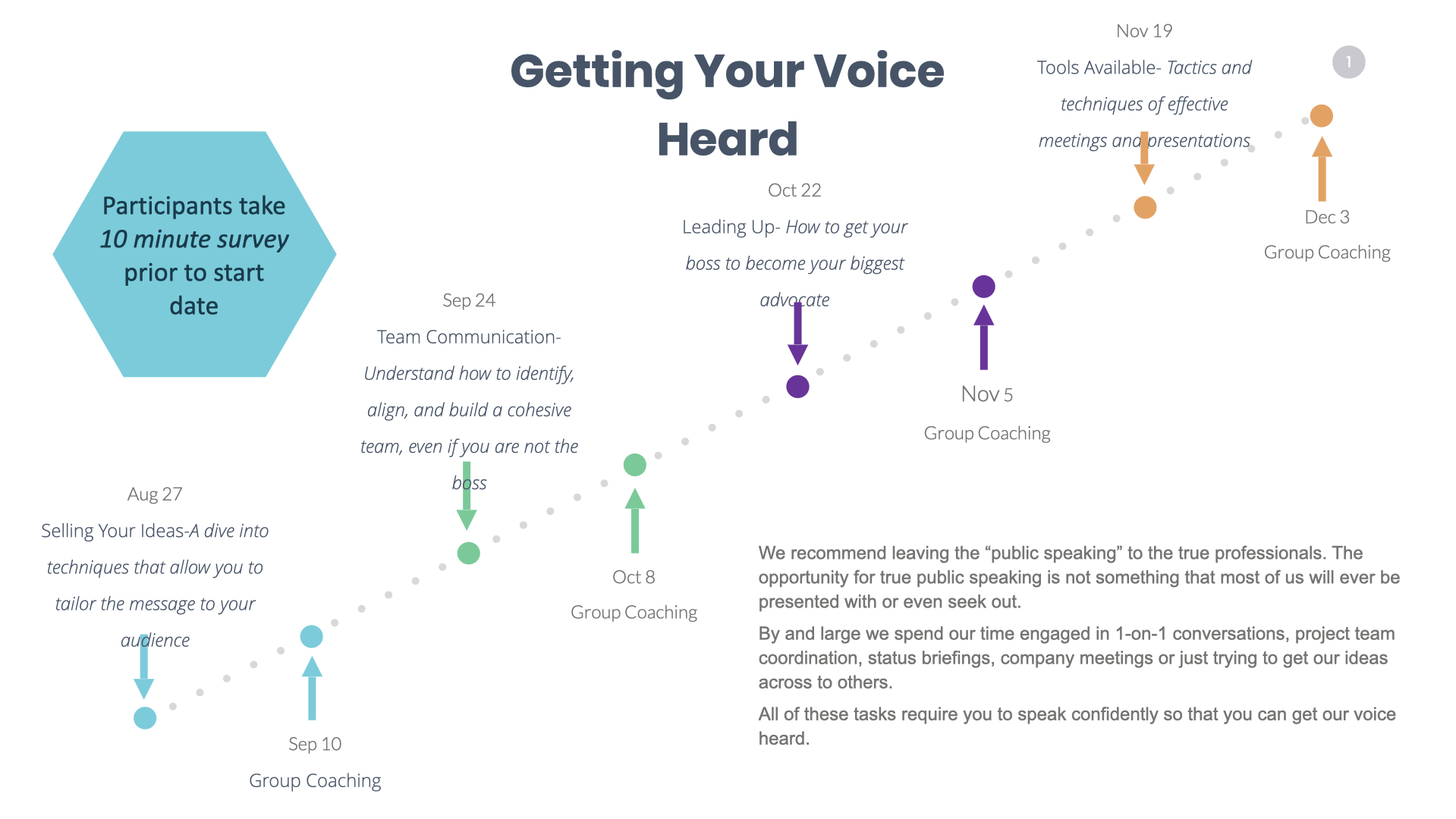 This is the last workshop. The focus of this workshop is Tools Available. Tactics and techniques of effective meetings and presentations
The opportunity for true public speaking is not something that most of us will ever be presented with or even seek out. By and large we spend our time engaged in 1-on-1 conversations, project team coordination, status briefings, company meetings or just trying to get our ideas across to others.
All of these tasks require you to speak confidently so that you can get our voice heard.
What if I told you that you can have the confidence you need to have great 1-on-1 conversations, actively participate in company meetings, be a more productive member of your project team, provide quality input to others, sell ideas, and get your voice heard.
Getting Your Voice Heard is a 4 session cohort designed to help build your self-confidence so you can speak up and be heard.
---
Date: Thursday, November 19, 2020
Venue: Online
---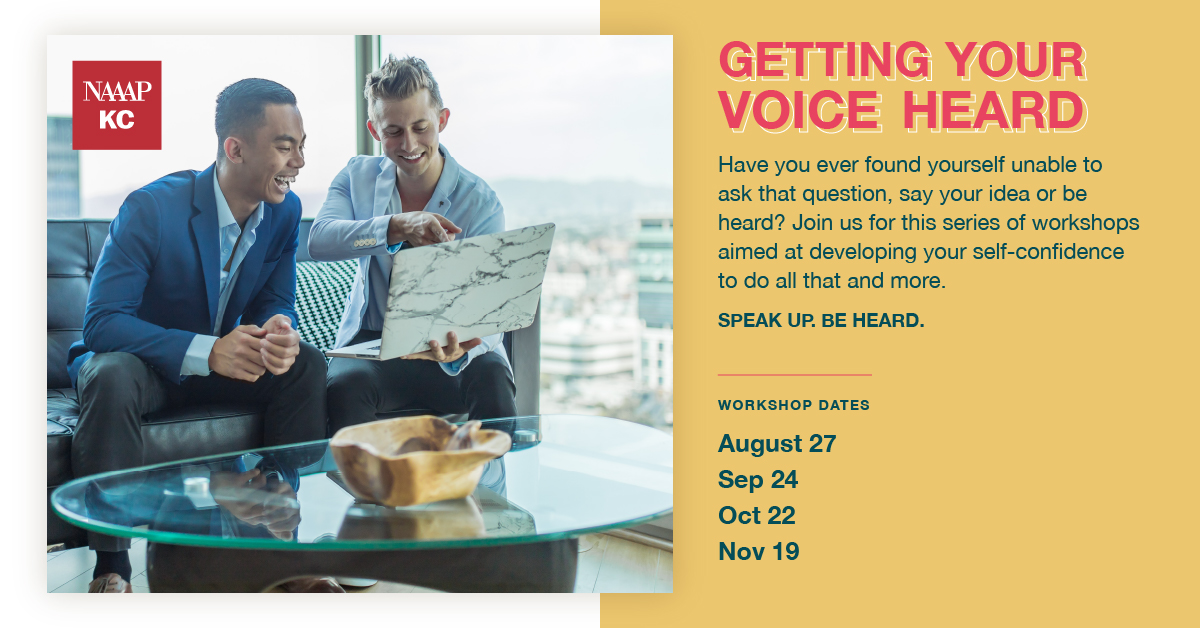 The dates for each of the 4 sessions and key topics are:
August 27: Selling Your Ideas. Ideas-A dive into techniques that allow you to tailor the message to your audience
September 24: Team Communication. Understand how to identify, align, and build a cohesive team, even if you are not the boss
October 22: Leading Up. How to get your boss to become your biggest advocate
November 19: Tools Available. Tactics and techniques of effective meetings and presentations