Happy Hour at Red Door Grill (Brookside)
NAAAP-KC HAPPY HOUR
GEARING UP FOR THE CONVENTION
Enjoy happy hour deals and networking with many Kansas City area professionals while getting some final updates about the Leadership Convention. It's just a little over a MONTH away! Bring your excitement and bring your questions!
NAAAP Members get their first drink on us!
Date: Thursday, July 18, 2019
Time: 5:30 -7:00 PM
Venue: Red Door Grill (Brookside - Mezzanine Level)
6324 Brookside Plaza, Kansas City, MO 64113
Check out Red Door Grill's website for menu and specials.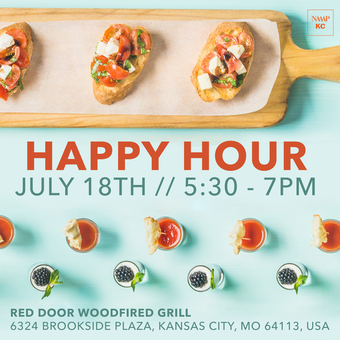 6324 Brookside Plaza, Kansas City, MO 64113, USA