I am... A Celebration
I AM... A CELEBRATION
A NAAAP-KC Happy Hour Celebration
Join us as we close out this incredible five-month residency and celebrate the artists, volunteers, and leaders that made it all possible. We will also be celebrating NAAAP-KC's 12th anniversary and our amazing members, leaders, and sponsors. If you have been associated with NAAAP-KC in the past 12 years, please consider joining us. This will be the final opportunity to view the "I am..." exhibition. The event is free and all are welcome. We look forward to connecting with all our members, past and present.

Come celebrate, connect & mingle.

Featuring Live Painting Event
with Silent Auction to Support the Artists
Live painting is a form of visual performance art in which artists complete
a visual art piece during a public gathering.

Enjoy authentic Filipino Cuisine from Manila Bay Express




Date: Thursday, September 29, 2022
Time: 5:30 -8:00 PM
Venue: ArtsKC Gallery Sapce
106 Southwest Blvd, Kansas City, MO
See you there!!!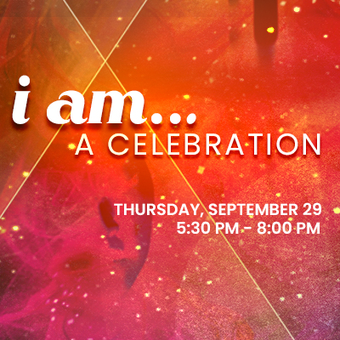 ArtsKC Gallery Space 106 Southwest Blvd. Kansas City, MO