Kansas City Japan Festival
Ticket Name
Sale Ends
Price
Quantity

Member Volunteer Ticket Only 9am - 1 pm

06 Oct 2022

Free

Log In Required

Sold Out

Member Volunteer Ticket Only 1pm - 5pm

06 Oct 2022

Free

Log In Required

1 Ticket Left

Member Volunteer Ticket Only 5pm - 8pm

06 Oct 2022

Free

Log In Required

1 Ticket Left

Board Volunteer Ticket Only 9am - 1pm

06 Oct 2022

Free

Log In Required

Sold Out

Board Volunteer Ticket Only 1pm - 5pm

06 Oct 2022

Free

Log In Required

1 Ticket Left

Board Volunteer Ticket Only 5pm - 8pm

06 Oct 2022

Free

Log In Required

Sold Out

Log in to Purchase Tickets Join To Purchase Tickets
The 2022 Greater Kansas City Japan Festival will be returning in person on Saturday, October 8th, 10 am - 7 pm. It will be held at the Midwest Trust Center at Johnson County Community College. The Festival showcases the traditional culture, pop culture, food and art of Japan, along with the vision, technology, and hopes for the future shared by the people of Japan and the people of the Kansas City area.

Look forward to traditional Japanese musical performances, Japanese candy artist, traditional Japanese food, traditional Japanese snacks and sweets, bazaar shopping extravaganza, exhibits, Japanese cultural village for kids, martial arts, anime & manga, workshops, demonstrations, and cultural presentations.

Purchase General Tickets to Greater Kansas City Japan Festival


Volunteers Needed to Work the NAAAP-KC Booth:
The ticket sign-up on this page is for NAAAP-KC volunteers only!
We are looking for a few NAAAP-KC volunteers to work our booth at the Greater Kansas City Japan Festival. We have 3 shifts and need 2 people per shift. We prefer to have one NAAAP-KC Board member and one NAAAP-KC member for each shift. Each NAAAP-KC volunteer will receive 1 free ticket to the event. The shifts are:
9:00 am - 1:00 pm (event starts at 10:00, but shift starts at 9 am for arrival & setup time)
1:00 pm - 5:00 pm
5:00 pm - 8:00 pm (event ends at 7:00 pm but shift ends at 8 pm for break down & departure time)
If you would like to represent NAAAP-KC at the Greater Kansas City Japanese Festival please sign up for a time slot here.
There are 6 time slots available, 3 for NAAAP-KC members and 3 for NAAAP-KC Board members.
By signing up on this page you agree to work the NAAAP-KC table at the festival for time slot you select.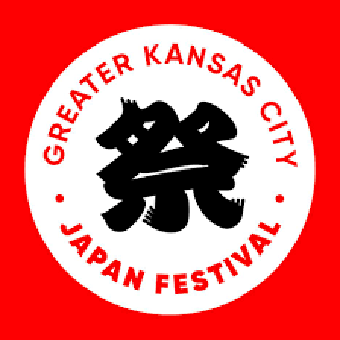 12345 College Blvd, Overland Park, KS 66210, USA