Second Saturday Salon Night August
NAAAP-KC's 5-month residency with ArtsKC is excited to announce Second Saturday Salon Nights! These monthly events will feature a diverse variety of music, theater, literary arts, open mics, and community chats featuring local Asian Pacific Islander Desi Americans.
On Saturday, August 13, 2022, Vi Tran, Host/Curator, will host Phong Nguyen and Trevor Turla.

About the Artists:

Phong Nguyen
I am a father first; I am an author second. I am humbled that none of my creations will ever approximate the complexity and depth of the children I've helped bring into the world. I am the mixed-race child of a Vietnamese father and a mother whose American ancestry can be traced back to the Revolutionary War. I am a restless experimenter, a puzzler, a pursuer of truth through flights of imagination, a delver into the subconscious, and a story-bringer eager to share my vision with you.

Trevor Turla
I am mixed. Different worlds of our globe collide in my DNA. The colonized and the colonizer. I represent so much yet I am a visitor everywhere I go. I have never left the stolen land I was born on. I study traditions I can only be a humble guest in. The music I make is mixed, because I do not have the right to claim it to be anything else. My music is a reflection of myself. Life is all about push and pull. Beginning and end. Inhale and exhale. Yin and yang. These are the things I am trying to process when I play.
Location:
ArtsKC Gallery Space
106 Southwest BLVD
Kansas City, MO 64108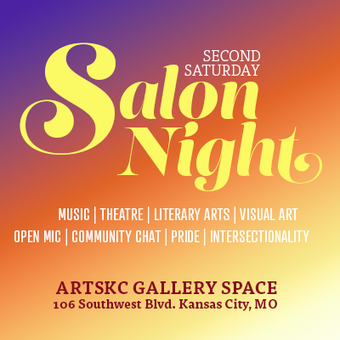 ArtsKC Gallery Space 106 Southwest Blvd, Kansas City, MO