Spring Sparkle Party
Event Details
UPDATE:
Scott Wagner, Councilman, Mayor Pro Tem and chairman of the City Council Finance and Governance Committee, will be in attendance to share his excitement about the upcoming Leadership Convention in our city.
Please join us as we celebrate NAAAP-KC being awarded the NAAAP Chapter Excellence Award for Chapter of the Year 2019. This national recognition would not have been possible without the participation of our amazing local NAAAP members, the visionary leadership of the NAAAP-KC Board, and the continued support of our corporate sponsors. We want to thank you for all that you have done to lift us up as we build the leaders of tomorrow. We invite you to join the Kansas City Chapter of National Association of Asian American Professionals for drinks & appetizers and a preview of the national Leadership Convention coming to Kansas City in August of 2019! Get ready for The Unconventional Leader. Lead Boldly.
Drinks & Appetizers - ONE drink ticket & cash bar. (Meet Executive Chef of Blue Hills Country Club, Todd Walline)

Convention sponsorship opportunities

Gala sponsorship opportunities

Meet NAAAP-KC & NAAAP National Board Members

Meet Mayor Pro Tem Scott Wagner
EVENT INFO
When: May 1, 2019 | 5:30 - 8pm
Where: Blue Hills Country Club - 777 W Burning Tree Dr, Kansas City, MO 64145
INSTRUCTIONS:
When you arrive, please go through the double doors at the top of the circle drive.

Go straight through towards the Main Bar.
At the check in table, you will sign in and receive a drink ticket for your first drink on NAAAP-KC. A cash bar will be available if you wish to imbibe further.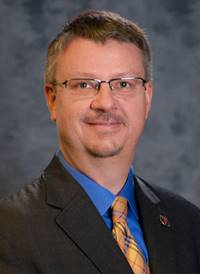 Councilman Scott Wagner represents the 1st district at-large. He also serves as Mayor Pro Tem and chairman of the City Council Finance and Governance Committee.
Councilman Wagner has worked to revitalize and improve several key corridors in the Northland including Vivion Road. That work has included major improvements the redevelopment of the former Antioch Mall into senior housing, office, and retail space in what is now Antioch Crossing.
This work has also helped shape the industrial corridor along Highway 210. His work resulted in a partnership with MoDOT to expand the highway which has brought in further investment at the new Northland Industrial Park and expansion of the Hunt Midwest Industrial Park.
Councilman Wagner has also improved the Historic Northeast area with his work on the Paseo Gateway, a partnership between the City and Housing Authority. The project included the removal of Royale Inn, and the area is being revitalized with a $30 million grant from the Department of Housing and Urban Development to replace housing in the former Chouteau Courts housing project.
Councilman Wagner's work on Housing has included the work done in the previous term to get the City out of the HEDFC Receivership, the reformation of the Kansas City Urban Homesteading Authority, and the formation of the City's Land Bank. This term Councilman Wagner sponsored the legislation that has embarked the City on a new Housing Plan and championed the City's discussion on Healthy Homes initiatives.
He has done a number of economic development initiatives including redevelopment of the former Federal Complex in the Historic Northeast at the corner of Hardesty and Independence Avenues. This project will bring new jobs and economic opportunities to the area beginning with the opening of its first tenants in 2018.
He was the lead sponsor for an ordinance that created a CID revolving loan fund for organizations that wish to create Community Improvement Districts (CID). Organizations use money from the fund for the formation of their CID, and later pay it back so that other organizations can use the money in the fund to help pay for legal fees and other such expenses. To date, the fund has been used to form CIDs along Independence Ave, Broadway, and Troost. Currently, the fund is being used to form a CID along Southwest Boulevard.
He has also worked to improve Kansas City's sidewalks. He is credited with leading the effort to create a new policy for sidewalk inspection and repairs in the City. This is possible thanks to the recent General Obligation bond, passed in April 2017. This new program takes a more proactive approach to repairing and managing our city's sidewalks without assessments back to the property owner.
City-wide, he has worked to improve the safety and appearance of our city.
The MAPIT (Mural Arts Program Inspiring Transformation) program grew out of Councilman Wagner's anti-graffiti advocacy. The program advocates for community beautification and appreciation for mural art. Today, there are multiple murals at community centers and Parks Department pools through the program.
Wagner was also the lead sponsor of the City's Primary Seatbelt Ordinance, a city ordinance that took effect in 2013. This Ordinance changed the status of "click it or ticket". Instead of a secondary violation, not using a seatbelt is now a primary violation. Primary seatbelt laws are credited with improving driver safety.
Councilman Wagner's Responsible Bidder Ordinance, effective September 1 2017, provides an avenue to develop local workforce training and create jobs. Also known as the "Fair Contracter Ordinance", it improves current systems in order to make it more difficult for bad contractors to bid on city projects. This ordinance requires bidders to show past performance, as well as how they train new workers.
Kansas City is a global city for tourism, culture, education, and business. For the last several years, Councilman Wagner has worked strategically with UMKC to open business opportunities for KC businesses in China. His work has resulted in a new sister-city agreement with Yan'an, and Memorandums of Understanding with Changsha and Ankong, China.
He was also instrumental in opening the International Business Office at Economic Development Cooperation and helped secure Kansas City's designation as a UNESCO City of Music, the only such designation for any city in the United States.
Scott is a marketing professional, having worked for agencies and owning his own marketing business for 16 years. Scott grew up in Kansas City. He is a graduate of Oak Park High School and continued his education at William Jewell College. He holds a Bachelor of Science in History, Business and Economics. Prior to his Council service he was treasurer and president of the Indian Mound Neighborhood Association in Historic Northeast. Scott is married to Laura Ray Wagner and has two wonderful sons, Patrick and Truman.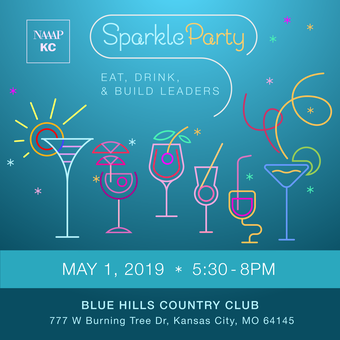 777 W Burning Tree Dr, Kansas City, MO 64145, USA