Yoga with Zen Circle Meditation
Yoga with Zen Circle Meditation
A WIN (Women in NAAAP) + Self-Care and Wellness Collaboration

Instructor: Henna A Fuller
Owner of NKCYOGA & CULTURAL WANDERER

Loose Park Shelter at 5110 Wornall Rd, Kansas City, MO 64112

Please join us for a 45 minute, all-levels yoga session with zen circle meditation, followed by a walk and a 3 minute savasana to close the class.
We will meet at the Loose Park shelter and walk from there to a flat area for the class.
Please bring a yoga mat and dress comfortably. Water is optional for the nature walk. As a courtesy to others we ask that you leave your phones in your car or turn it off to minimize distractions (we can have photos after).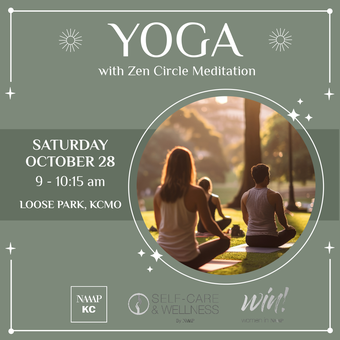 Loose Park, 5110 Wornall Rd, Kansas City, MO 64112