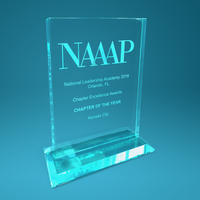 NAAAP-KC is honored to receive the 2019 Chapter of the Year award at this year's NAAAP Leadership Academy in beautiful Orlando, FL. We are truly inspired by the amazing work and leadership provided by all the chapters in the NAAAP family.
Thank you for sharing your time, talent and wisdom with us. Together, We rise!
Can't wait to see everyone at the Leadership Convention!
---