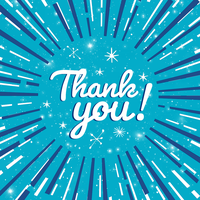 As we all prepare to take a much-deserved and needed break, the NAAAP-KC board wanted to take a moment and give thanks and show appreciation to the NAAAP-KC community. After two+ years of doing our part in keeping each other safe, inspired, educated, and connected through virtual gatherings, we were beyond excited to finally host in-person events once again. Our 2022 programming included a mix of successful traditional events, including members' favorite Happy Hour Socials, leadership speakers series, and community partner collaborations.

Not one to rest on our laurels, we are always seeking opportunities for new and meaningful experiences for our members. In 2022, we partnered with ArtsKC for "I am..." an innovative and ambitious 5-month interdisciplinary arts and professional development residency, which attracted over 8,000 attendees and featured 100+ local visual & performing artists, thought leaders, and Asian-owned vendors. Thank you for showing up and showing out for the 40+ events we presented this year. A special thank you goes out to those who claimed space by sharing their beautiful talents, authentic stories, and unique experiences with us. Your awe-inspiring works created joy, tears, hope, thoughtful conversations, and meaningful connections.

We are honored to serve this diverse, dynamic, creative, and engaged community. Whether you are a member, sponsor, or community partner, you play a vital role in the success of NAAAP-KC. Without you, none of this would have been possible. We thank you for your continued engagement and support. The board of NAAAP-KC wishes you and your families restful and happy holidays, and we look forward to seeing you in the new year as we roll out our 2023 theme, Together, we are...
---