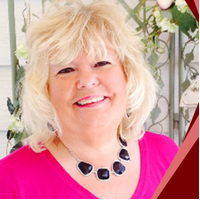 Dear Members,

Our Brrrrunch was fun and the pancakes were amazing! Gathering together around food and sharing our stories, ideas and thoughts always lead to a rewarding experience. I met new members and gathered new ideas for my notes. If you missed us this time, please feel free to join us at other upcoming activities.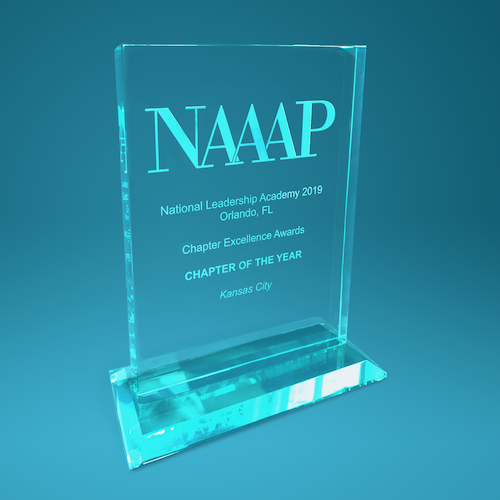 The NAAAP National Leadership Academy was April 5-7. Chapter leaders met in sunny Orlando, Florida to discuss signature events and ideas. Members of NAAAP-KC presented at various sessions including a presentation on the upcoming Leadership Convention, NAAAP Pride, Chapter marketing, and Chapter leadership. NAAAP-KC was extremely honored to receive the 2019 Chapter of the Year award. We are truly inspired by the amazing work and leadership provided by all the chapters in the NAAAP family. We thank them for sharing their time, talent and wisdom with us. Together we have made strides of growth, strength and unity. I would also like to recognize our own David Moore, VP of Strategic Development for being a finalist for leader of the year.
April 13th saw us serving our community by joining our friends at Harvesters. We always have a good time. Even though I was singing, it didn't stop 21 generous souls from giving of their time and energy to give back to the community.

As we continue our understanding of the Unconventional Leader this year, one new area we took a look at is the "Gamer" and eSports. On April 18th we gathered to hear Park University eSports coach Ashley Jones discuss "The Business of Gaming". A collaboration with Microsoft, "Level Up" brought awareness of this fast growing industry. I learned that communication, leadership, teamwork, commitment, decision making and precision are all essential for success. I was surprised by the fact that there are scholarships for eSports, along with the requirement of a 3.0 GPA. I was amazed at the huge prize money available for champion players. I also watched members of KCGameOn, Kansas City's home-grown gaming community play Dragon BallZ.

MAACA Festival was April 20th, giving us another chance to meet our community. I enjoyed my time meeting everyone and sharing the upcoming Leadership Convention. I also overcame my technology challenge to set up a keynote slideshow presentation sharing our numerous events through the year.
Please join us on May 1st for our Spring Sparkle Party, a time to celebrate our Chapter of the Year award. It is also a time to meet potential sponsors and share our vision of the Convention and how it benefits our community. Scott Wagner, Mayor Pro Tem will speak to the importance of conventions to our city.
Todd Walline, Executive Chef at Blue Hills Country Club will give us a new "Flavor" of Unconventional Leadership.

May 3rd brings us a very special D&I at Nite. Please join NAAAP-KC and MIG (Hallmark's Military Interest Group) for a pre-show reception before the May 3rd performance of Logan Black's Bond: A Soldier and His Dog at the Unicorn Theatre. Come network with your fellow community D&I advocates, see the show, and stick around after the performance for a D&I discussion. You do not want to miss this production. Kansas City playwright, actor, and veteran Logan Black explores the age-old relationship between K-9 and human in this deeply affecting true story. While serving in Iraq, Black and Diego, his Specialized Search Dog, were one of the most successful K-9 bomb-sniffing teams ever. They worked side by side, saved each other's lives, and survived the bloodiest year of the war together. There is a special discount for veterans to attend the show so please be sure to let the box office know if you decide to attend.
And finally, I am beyond excited to announce that Registration is finally open for the 2019 Leadership Convention which will be here in our great city. The Leadership Convention, a 3-day event for those who want to push the boundaries of what it means to lead. People from all professional and cultural backgrounds are welcome to come connect with and be inspired by unconventional leaders, visionaries, and disruptors. The convention begins with the ERG Summit on Thursday, August 22, 2019, continues with speakers and workshops on August 23 and 24, and concludes with the Gala and NAAAP 100 & Inspire Awards presented by United Airlines on August 24. There will also be a Diversity Career Fair on August 23. The Leadership Convention expects to attract between 700 – 1,000 attendees to Crown Center and I look forward to you being one of them.

Remember you are valuable, you are beautiful and what you & only you can bring to the world is needed right now at this very moment!

In Your Service,
Junann Lopez
NAAAP-KC President
---